Message from the Dean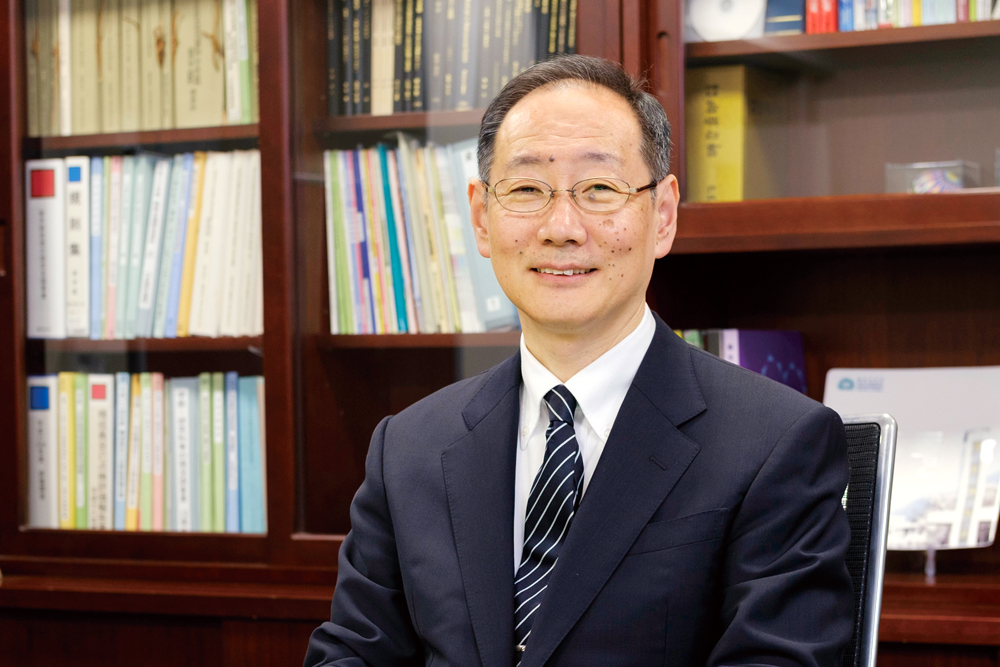 What is the Faculty of Law, Economics and Humanities?
It is often said that the name 'Faculty of Law, Economics and Humanities' is hard to understand. Indeed, the combination of both titles, law and literature, can lead to some uncertainty. In reality it is a multidiscipline faculty where it is possible for students to learn across all three fields of law, economics and humanities. This faculty is designed to correspond with the ever-changing modern society and provide a wide-ranging skill base for its students. At present, within the two main departments, the Department of Law, Economics and Sociology and the Department of Humanities, there are five main courses. These are the Course of Law and Course of Economics, which are based on the previous course within the faculty, the Course of Area and Cultural Studies, based on the previous courses within the humanities department, and the Course of Community Studies with focus on the local community and finally the Course of Psychology. Along with mastering a range technical skills in the associated courses, students can also learn in interdisciplinary classes, as well as outside of the classroom through such things as tourism studies, island tourism studies, community development studies and media studies.
What is important when choosing a faculty at this university?
There are two points you must consider. Firstly, what do you want to learn at university? Secondly, what kind of occupation would you like in the future? These two points are closely related. At first you must consider what each faculty offers and what you yourself wish to study. Then look at what occupations graduates have and then decide whether this matches with your current vision of your future.
   Please come join us at Kagoshima University, Faculty of Law, Economics and Humanities, everyone here is looking forward your enrolment.
History
March 1901

Seventh Higher Zoushikan School Established

March 1946

Renamed as the Seventh Higher School.

May 1949

Kagoshima University Established. Using the Seventh Higher School's general education course as a base, the Literature, Sociology and Science faculties were created.

April 1965

Establishment of the Faculty of Law, Economics and Humanities with the law, economics and literature departments.

April 1979

Introduction of post graduate law studies.

Literature Department restructured as the Humanities Department.

April 1986

Introduction of humanities post graduate studies.

April 1997

Departments restructured as the Law and Political Policy, Economic Information and Humanities.

April 1998

Introduction of post graduate studies for Humanities and Social Science Department

April 2002

Introduction of the Social Sciences PhD course.

April 2004

Introduction of School of Law (Judiciary Policies) post graduate studies.

April 2007

Introduction of post graduate studies in clinical psychology.

April 2017

Faculty reorganizes into the Department of Law, Economics and Sociology (Course of Law, Course of Community Studies and Course of Economics) and the Department of Humanities (Course of Area and Cultural Studies and Course of Psychology)
Departments, Course Organisation
Department of Law, Economics and Sociology
Course of Law

Course of Community Studies

Course of Economics
Department of Humanities
Course of Area and Cultural Studies

Course of Psychology